Whether you've got a serious yoga habit, or just picked it up once baby was on the way, doing yoga while pregnant requires some adjusting of the practice. With all of your body's changes, and that little babe growing inside, you've got to be smart–and safe–every time you hit the mat. And while there are certainly some great prenatal yoga classes out there, many of us already have a certain yoga class addiction or just can't find a prenatal yoga class that fits into our schedule.
Looking for a prenatal class that fits your schedule?
Try an online prenatal class at YogaToday! Your first two weeks are free.
To help us make sense practicing yoga while pregnant and make sure we're avoiding anything unsafe during our yoga practice, we turned to pregnant NYC yogi Anna Gannon, who tells us what 5 yoga moves to avoid during pregnancy, and walks us through a luscious (and pregnancy-friendly) Low Lunge Open Twist.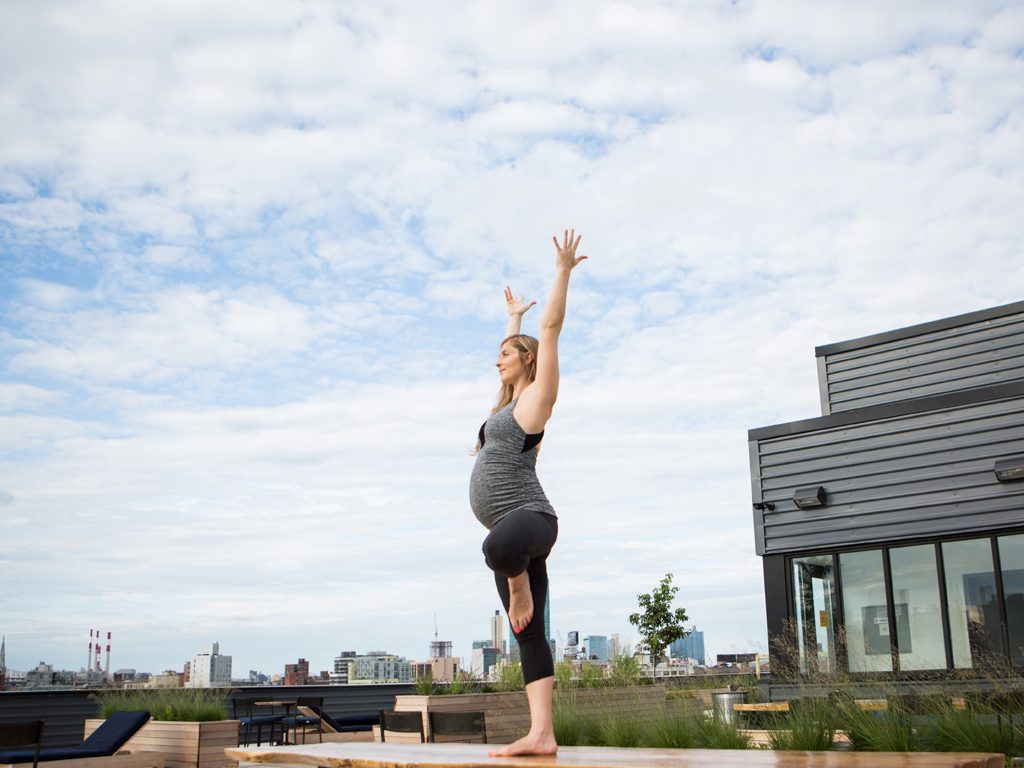 What are the benefits of practicing yoga while pregnant?

According to the American Pregnancy Association, yoga can be incredibly beneficial during your pregnancy. Yoga increases circulation which helps with decreasing swelling during pregnancy. It helps you to stay connected with your body and breath which can help you to feel strong and more balanced, grounded and calm during the hormonal changes that occur during pregnancy. It allows you to turn your attention inward and listen to your body, preparing you for giving birth in the future.
If you're not taking a prenatal class, how can you be sure you are being safe when practicing yoga while pregnant?

I think the main way to stay safe when practicing yoga while pregnant, or really any time, is by paying attention to how you feel in any given moment. If you are feeling good then chances are what you are doing is safe for your body, if you don't feel comfortable or something doesn't feel right in your body then don't do it. Yoga is an individual practice and every body and person is different. Although you should always inform a teacher that you are pregnant, do know that a teacher can't tell you specifically what is right or wrong for your body, only you can know that so make sure to remember to feel.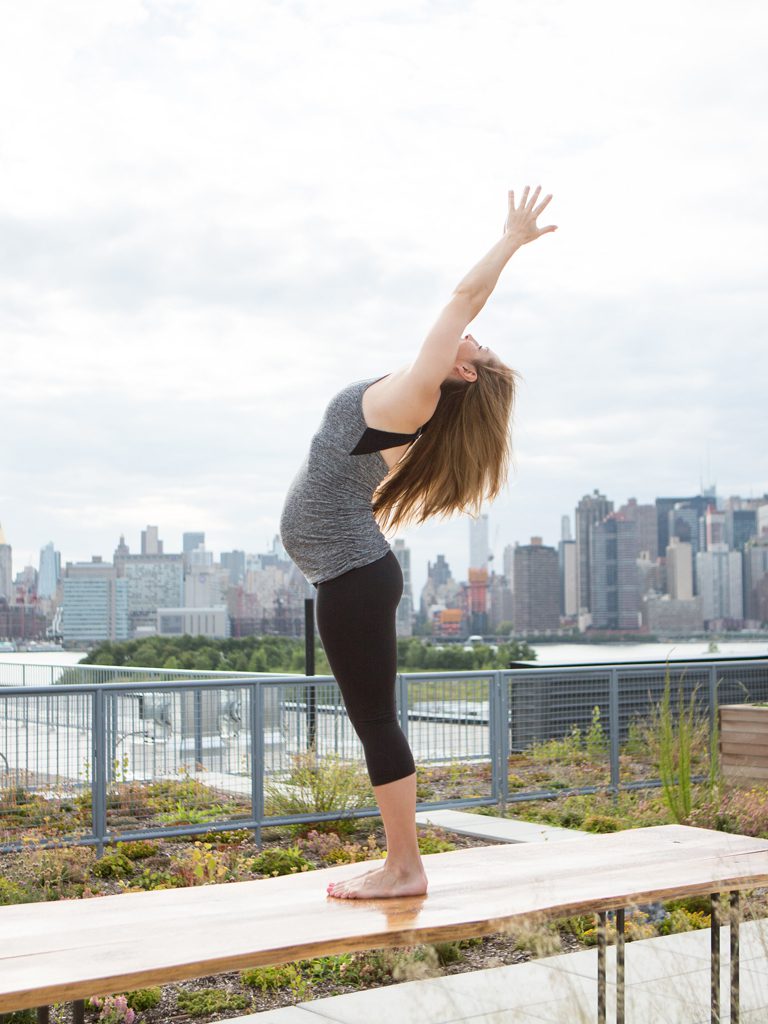 What poses should you avoid during pregnancy?
Deep twists. Open twists where your belly isn't being compressed are fine.
Deep back bending or a lot of back bending. Instead, try supported bridge with a block under your sacrum for a few breaths or camel pose with your hands on your low back or this gentle back bending class.
Laying on your back. As your belly gets bigger, avoid laying on your back for Savasana or for any other poses that have you on your back for more then a few breaths. Instead of Savasana, try sitting up in meditation or laying on your left side.
Laying on your belly. Instead of doing back bending on your belly in classes, try standing on your knees and doing camel pose, it's the same stretch.
Inversions. If you did inversions before you got pregnant, then it might be ok to continue as long as you feel balanced and confident in them. However keep paying attention to how you feel as your belly grows as the increasing weight can throw off your balance. If you weren't doing inversions before pregnancy, then wait until after pregnancy to try them.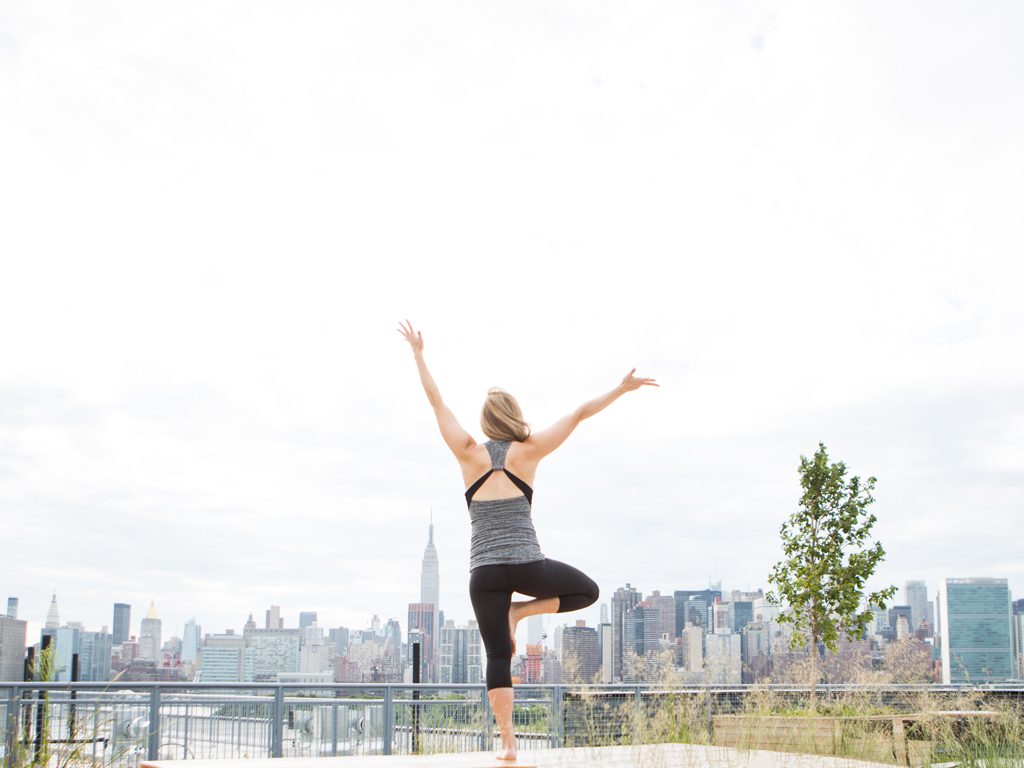 During pregnancy we experience many physical changes as our belly grows, and we have to adjust and give our new bodies the support they need. Of course, the same rule applies when practicing yoga while pregnant. Where we are used to having our feet together, we now open them widely to create more space, where we used to lay on our bellies, we now settle back into a child's pose. Don't be afraid to find your own way around a pose, especially during pregnancy. This is something I learned at my time guiding at Strala Yoga and still something I apply to my classes and my own practice today. Move how it feels good to move and make the pose your own; your practice will look different than the other people around you and that is a beautiful thing.
Try this online class on YogaToday: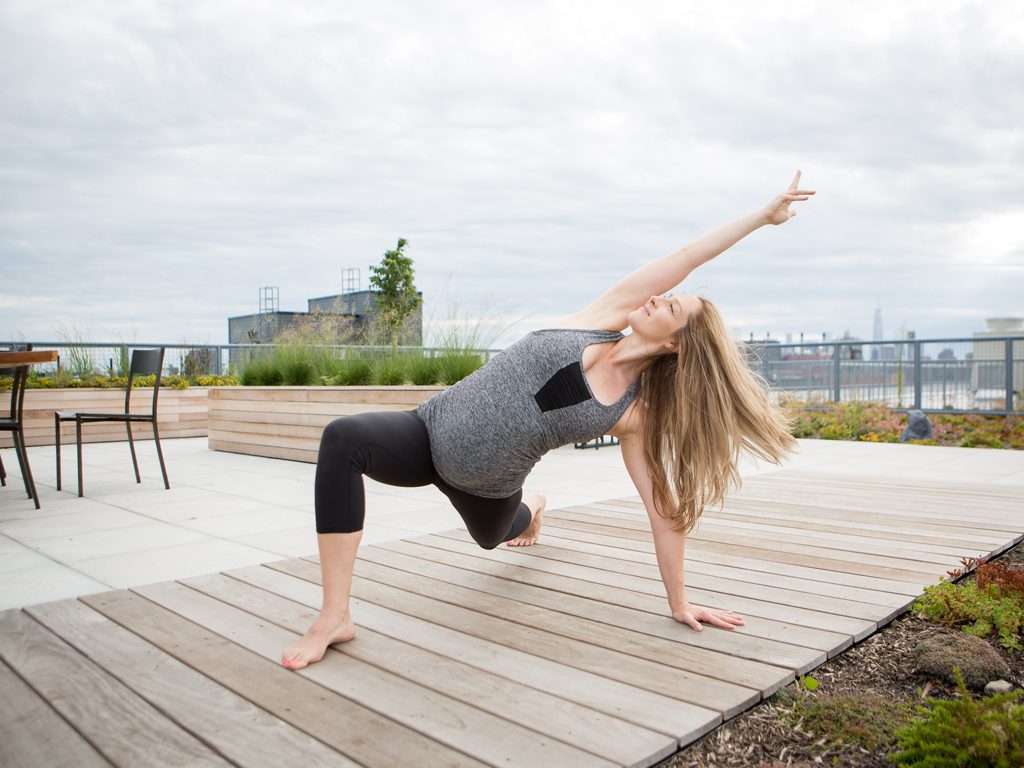 How to: low lunge open twist (pictured above)

The lunge is the perfect pose for practicing yoga while pregnant! It opens your hips and strengthens your legs preparing you for birth and it's also a chest, shoulder and back opener which really feel great to open since the weight of your belly can make you start hunch over and compress.
Start in a low lunge with your right foot forward and your left foot back. Make sure your right knee is over your right ankle to protect your knee.
Slide your left hand way off to the left, pressing down into your left palm and sweep your right arm to the left just above your right ear.
Lean back allowing your chest, shoulder and belly to open forward, slightly arching your back to give it a nice stretch.
Repeat with the left foot forward and right foot back.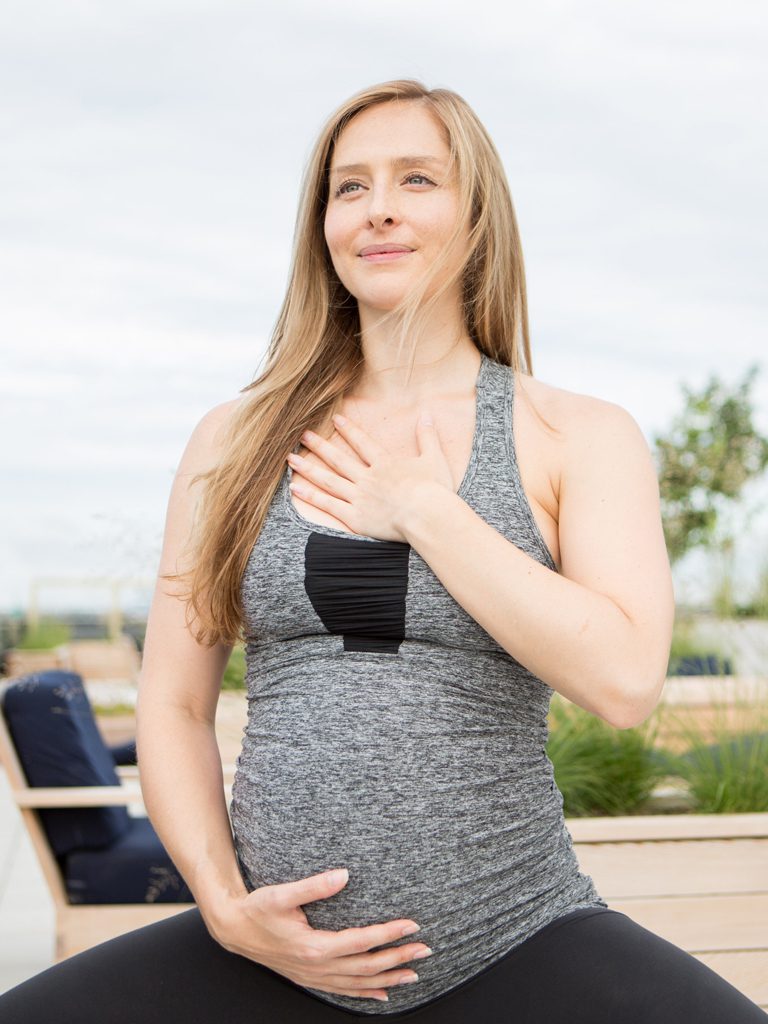 Article by guest blogger Jessica Pallay, originally posted on Well Rounded NY.