Learn how Jess Goucher, an avid snowboarder, terrain park builder, and long-time YogaToday member who you might also recognize as one of our on-screen yogis, used yoga and meditation to recover from an unexpected injury.
Four years ago, I landed wrong on a snowboard jump and destroyed my knee early in the winter season. I panicked. It was the worst pain in my life and it was my first winter in Jackson Hole, where I moved primarily to snowboard. I needed surgery and my body wasn't going to feel or function normally for a very long time. I cried for over a month straight, devastated.
One month ago, I tore a few ligaments in my other knee. This time, I laid in the snow and breathed – consciously, slowly, and with full awareness. The difference? Four years of commitment to my meditation practice.
A daily practice helps when we need it most, and our need often arises far from our mats. By channeling my breath into my knee, I was telling it to relax, which in turn relaxed my whole being. I was present in the moment instead of longing for what I'd lost or what I could have done differently.
Resiliency and commitment to practice, especially when it's difficult, create coping mechanisms for when life throws us curveballs. Each time we choose to sit in stillness and breathe, we prepare ourselves for the unexpected, for the inevitable ups and downs of life.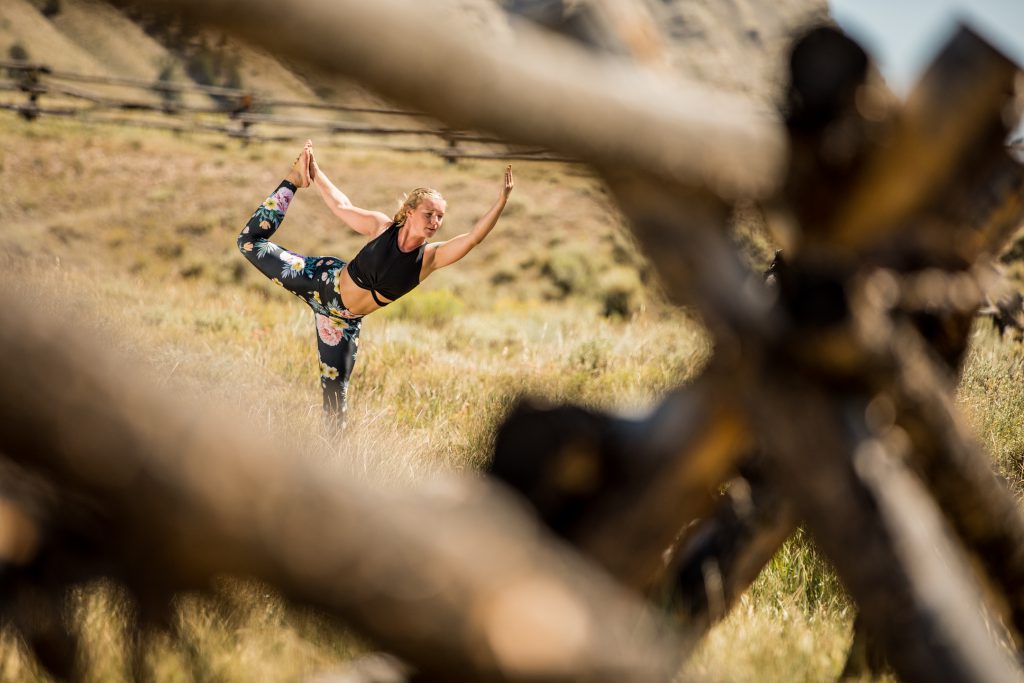 5 Ways Meditation Can Prepare Us For the Unexpected
1) Helps with pain management.
The mind has the ability to tell the body to relax. We practice this awareness through meditation and learn to communicate with our bodies. The conversation meditation cultivates between the body and mind engages communication with the fear center. This allows us to feel pain and acknowledge it instead of trying to run away from what we can't escape.
2) Teaches us to remain present when the unexpected happens.
Meditation teaches us to return to a wandering mind to the present moment throughout the day. Focusing fully on one thing at a time helps ease anxieties about the future and prevents dwelling on memories of the past. When we're working through something like an injury, this improves overall well-being. Happiness isn't found in the past or the future. It's experienced where you are now, so be there.
3) Measures growth and healing.
Each time we stop to find stillness we are checking in on how we are doing in a raw, honest way. No one else knows. You can be real with yourself, remove the mask, and accept what is. The next time, "what is" may be entirely different. This form of checking in tells you how you're doing in a way that you can only find inside yourself.  
4) Encourages you to get to know yourself.
Meditation encourages an honest examination of who you are, what you value, and what concerns you. This private conversation with yourself can provide clarity about thoughts and feelings that you won't find in the outside world. When we sit, we learn ourselves, while simultaneously learning to love ourselves for who we are without attachment to ego or external identities.
5) Teaches us to do one thing at a time.
In this multitasking society, slowing down and focusing fully on one thing is hard. Doing as much as possible at once is often even rewarded. But how fully are you doing everything when your focus is split between multiple tasks? When we do one thing at a time, with full focus, we are more productive and perform better. This especially applies to healing. It's easy to find distractions when you are overwhelmed with something unexpected like an injury, but it takes work to focus on what you can do to recover. Meditation is a practice that makes doing this work a habit.