It's time to buy a yoga mat when you've decided to show up consistently for your practice. Or, maybe you or one of your friends or family have been practicing on the same yoga mat for years, and it's time for a new one.
The options are endless. The price points can go way up there. And everyone claims to have the best one on the market.
So, how do you pick the best yoga mat for your practice?
Use these tips to guide you as we break down our top tips for how to choose the best mat for your practice (without the overwhelm and disappointment).
Keep in mind, it's always a good idea to try yoga mats out before you buy one. Feel free to ask your local studio or favorite teachers what kind they use as well and see you if you can try them out.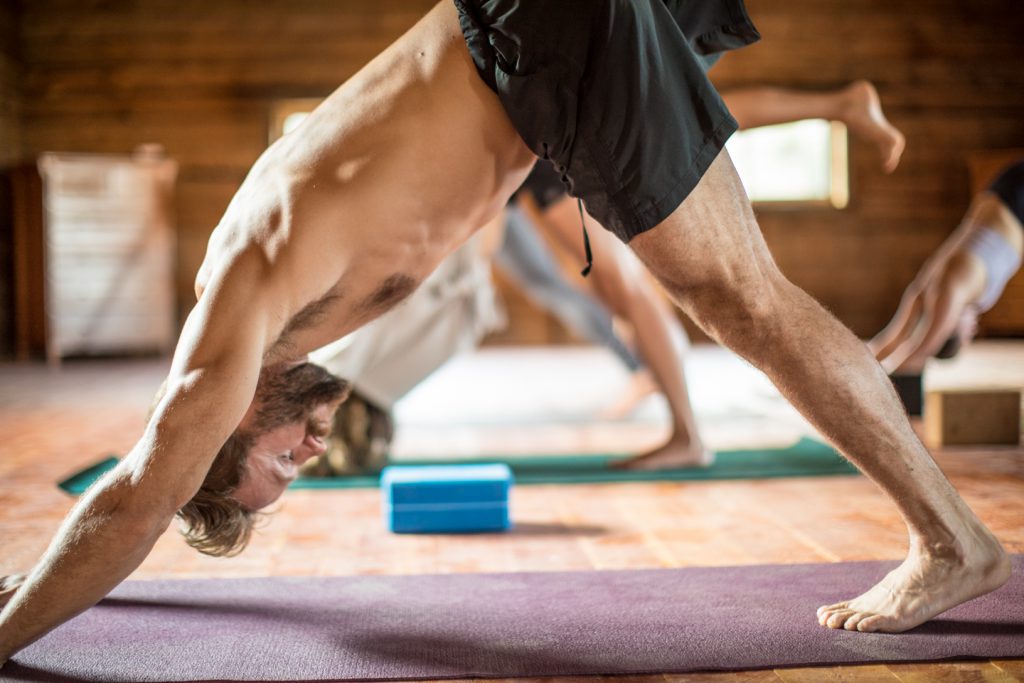 Texture + Grip
Is there anything worse than slipping and sliding all over your mat while practicing? While it may teach you a little patience, it will most likely end up negatively impacting your yoga experience. We've all been there.
The texture of your mat dictates how much traction it provides. Like stickiness, texture affects how much slipping and sliding you do. It provides physical barriers to sliding (whereas stickiness relies on suction). And because texture affects the way a yoga mat feels, it's also a component of overall comfort.
If you or whoever you're buying a yoga mat for practices hot yoga a lot, look for a yoga mat that prevents slipping. Look for a rubber, jute, or cotton yoga mat that has a raised pattern. The raised texture can help you stay centered and steady so your hands aren't slipping out from under you.
Best Mat for Hot Yoga: Synergy Mat by Aurorae
Thickness
The thickness of your mat affects how comfortable and supportive it is. If your mat is too thin, you may find that your wrists or knees get a little sore.
A standard yoga mat is about ⅛ inch thick, while the thickest mats are about ¼ inch. There are also super thin ones (1/16 inch thick), are great for travel, bubt we don't recommend using these in your daily practice.
Consider how much padding you feel like you need to support you (sensitive joints + bones), how much room you actually have to store your mat, and how far you'll have to carry it – a mile long walk with a super heavy mat isn't the most fun.
If you're practicing at home using our Yoga Today online portal, the weight of you mat doesn't matter nearly as much.
Short commute/adequate storage space/sensitive joints = a premium, ¼ inch thick mat
Long commute/tiny apartment = ⅛ inch thick mat
Best Mat for Travel or Long Commutes: Travel Mat from Jade Yoga
Best Mat for Sensitive Joints + Bones: Ultimate Comfort Mat by Hugger Mugger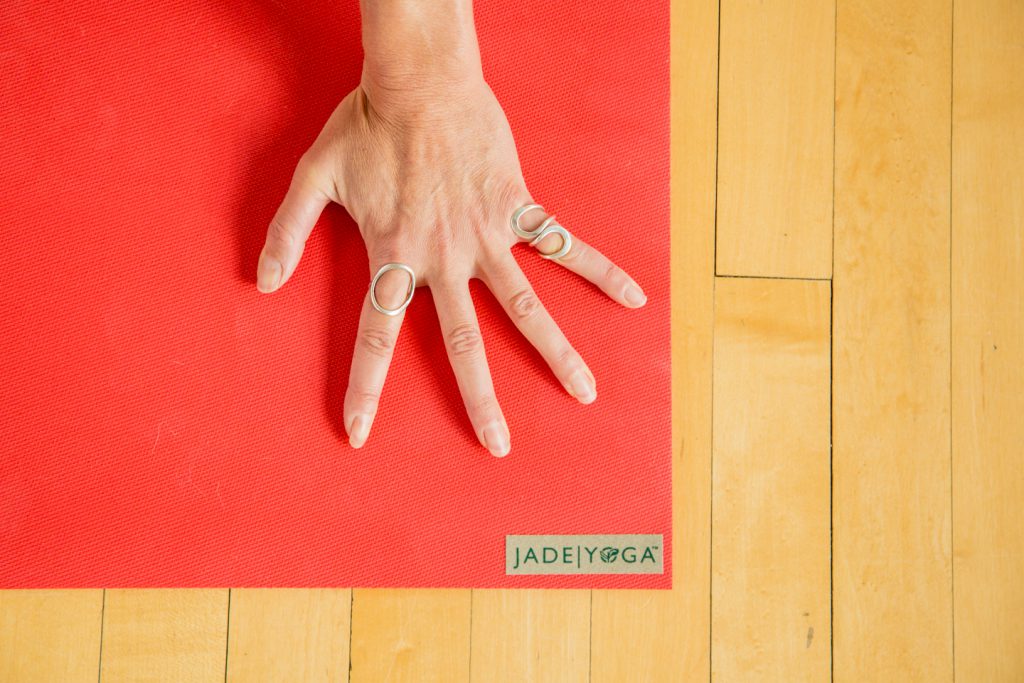 Material
The material your yoga mat is made of dictates its texture, grip, how long it lasts, and how eco-friendly it is.
Most standard mats, especially the inexpensive ones, are made of PVC, otherwise known as vinyl. This is a toxic plastic with carcinogens in it. PVC is also not biodegradable. So when shopping, opt for a PVC-free mat. Newer, more eco-friendly options include natural and recycled rubber, jute, and organic cotton or natural cotton.
Make sure that no toxic glues were used in the production process. You don't want any nasty metals, such as cadmium or lead in your mat.
You'll want to avoid natural-rubber mats if you're allergic to latex. Other great options are jute or cotton.
Best Eco-Friendly Mat: Eko Mat from Manduka
Best Non-Rubber Mat: Performance Jute Mat from Gaiam
Price Range
Of course, you'll want to consider price range. But hear us out first. A high quality yoga mat is worth the splurge.
Avoid the cheap mats. You might think you're saving a few dollars at first, but it will wear out quickly, it's likely bad for the environment (remember, those PVC mats are typically cheaper), and cheap mats are usually thinner and flimsier. When you pay upfront, it will likely last, and you'll end up making all of your money back.
Best Budget Friendly Mat: Tapas Original Mat by Hugger Mugger
Best Top of the Line Mat: PRO mat by Manduka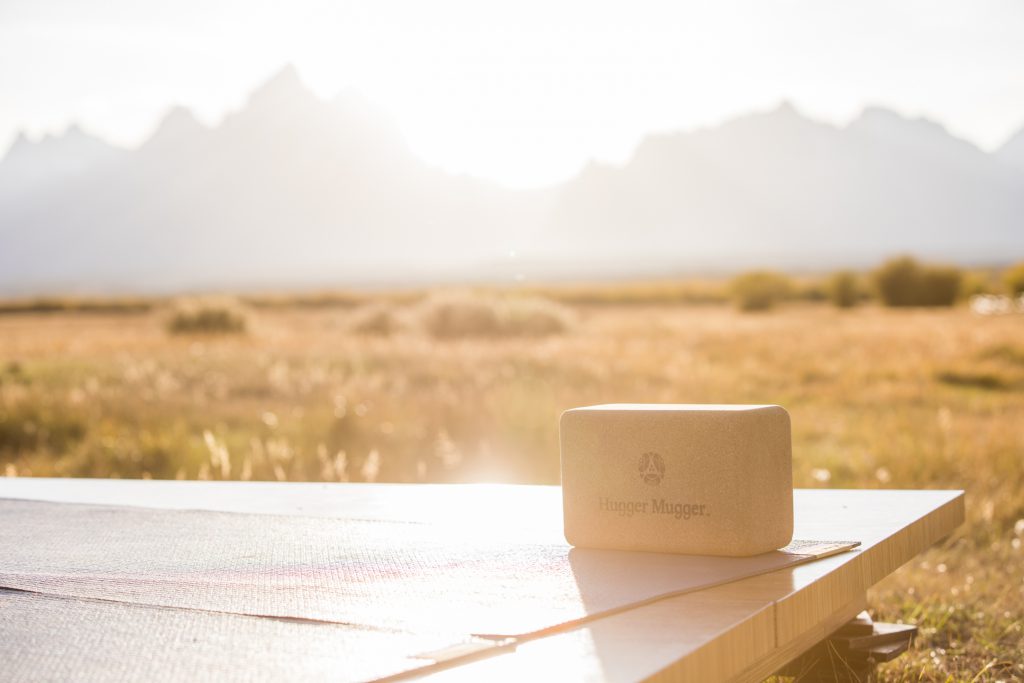 Length
Don't underestimate length – especially all of our tall beauties. Your mat should be long enough for your entire body when you lie down in Savasana. Standard yoga mats are about 68 inches long. If you're taller, make sure to get an extra long mat. Extra wide mats are also available if you need more space.
Best Mat for the Tall Yogi: Tapas Ultra 80 in Extra Long Mat by Hugger Mugger
Best Extra Wide Mat: XW Fusion Mat by Jade Yoga
Style
Let's be real – it's fun to have a funky mat that you love. While aesthetic isn't the most important factor here, having a mat that you love and want to step onto will make your entire yoga experience better. Hey, maybe it will even get you on it more!
Yoga mats come in all sorts of colors and prints, so look around! Choose one that helps your feel inspired and want to get onto your mat. Maybe a bright color for energy, or a calm color for a soothing experience.
Prettiest Mat: The Dreamcatcher by SugarMat
Coolest Graphic: Gateway Mat by Avalon7
Yoga Style
It's important to keep in mind what kind of yoga you are practicing. If you're practicing Hatha or Yin yoga (less sweaty styles) or Pilates, you'll most likely be okay with a more standard mat.
If you practice Ashtanga, Vinyasa, Bikram or Hot Yoga, you'll probably want to invest in a mat that will absorb your sweat and has super-strong traction to prevent slipping from your sweat. A yoga towel will help immensely with this too.
Best Yin Yoga or Pilates Mat: Yoga Pilates Exercise Mat by Airex
Best Ashtanga Yoga Mat: PROlite by Manduka
The bottom line: investing in a good mat, that's right for you and your practice, is well worth the time and money.
Once you've picked out a good mat, head over to YogaToday and sign up for a membership: get access to hundred of Yoga and Pilates videos, anytime, anywhere. Happy practicing!