Having a dedicated yoga space at home could be the key to finally committing to a home yoga practice!
Motivating yourself to stick with a home yoga practice can be challenging (want to find out how to do it?! Check out this blog post!). With an inviting zen yoga space at home, however, you may be more likely to sit down and find your breath for a few minutes each day. If you have an empty corner in your home, you're just a few steps away from creating a space that will encourage home practice and daily meditation, allowing you to be more relaxed and stress free every day.
Your Yoga Space at Home: Set the Mood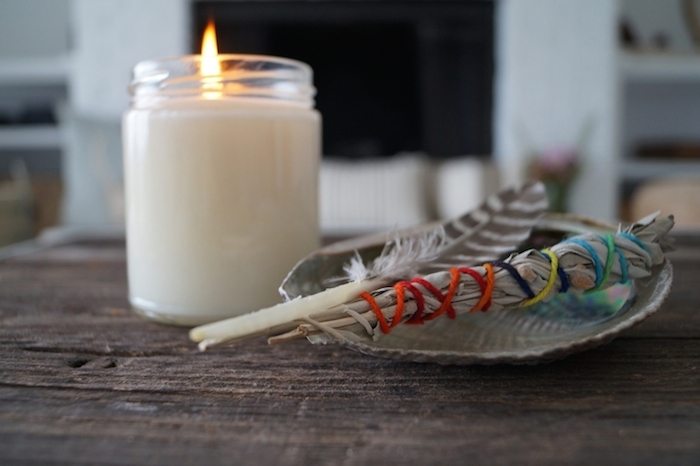 When you step into a yoga studio, a sense of calm immediately washes over you. That's not by accident — typically, a studio has turned on soft-playing music and adjusted the lighting to enhance relaxation. Bring these same ideas into your zen yoga space to create a peaceful ambiance. Here are a few things to look for:
Plants: Greenery decreases stress and increases your sense of calm, so bring a small bamboo plant or succulent into your zen yoga space. Many hardware and garden stores often have a clearance section, where you can stock up for cheap.
Low Lighting: Bring a small light into the space, or use white string lights to create just the right vibe.
Soft Music: If you live alone, you can bring in a speaker to play soft music that will help set the tone. If not, invest in a pair of wireless headphones (check out the most affordable ones in this iPhone 7 headphones guide), so you can zen out even if there is someone right around the corner. YogaToday also has a Spotify profile that you can follow if you are looking for ready-made yoga playlists!
Zen Zone: Make it Comfortable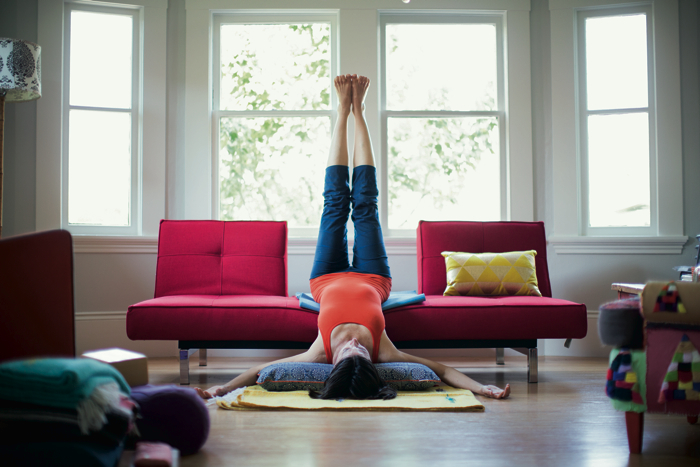 If you're not comfortable, you'll have a hard time relaxing in your new yoga corner. While setting the mood helps, you may want to invest in items that will allow you to be comfortable as you meditate or flow through poses. A few items to add to your zen list include:
Oversized Pillows + Blankets: They should be cozy and comfortable to sit or lay on. Look for a bolster, which is like a pillow, but designed for yogis to support the low back and go deeper into postures. A Mexican-style blanket is also a great addition to you comfortable zen space. It can be folded and used as support for your knees, or sprawled out to bring natural colors to the space. Check out this guide to yoga props and why you should use them.
A Supportive Mat: Which will be more comfortable than your usual mat, and provide more cushioning for sitting in meditation. Check out YogaToday's guide to yoga mats here.
Your Yoga Space at Home: Keep Things Separate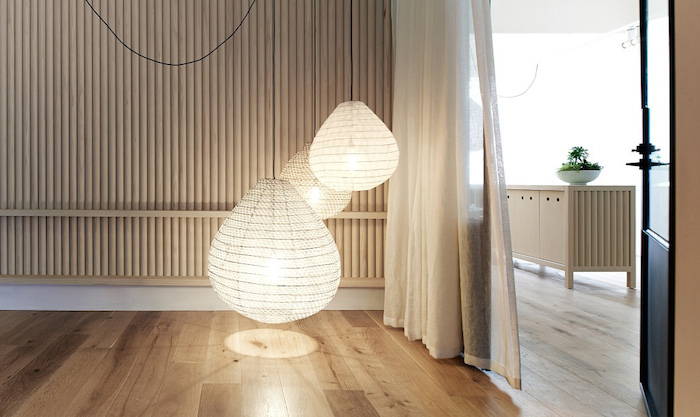 While this your yoga space at home doesn't need to be totally separated from the rest of your home, it helps to step into an area where you can close out the rest of the stresses in your life. Luckily, you don't have to put in a wall or door to do so. There are three simple alternatives:
Room Divider: Room dividers can be expensive, depending on the quality and brand, but you can purchase one for as low as $100 online.
3 Panel Wall: You've likely seen these before. Because they can be folded up, they're perfect for separating and then storing in a small space. These also run around $100, but you may be able to find one cheaper at a consignment shop.
Curtain: Install a simple curtain rod, and hang a neutrally colored curtain. You can push the curtain aside when not using the space, so the area still feels open.
Your zen yoga space is one empty corner away. If you have room to create a relaxing spot for daily meditation and yoga, then fill it up with plants, subtle lighting and comfortable equipment. It will be so inviting you may never actually leave.
Want to practice yoga and meditation in your new zen zone? Join YogaToday (your first two weeks are free) and get access to hundreds of online videos today!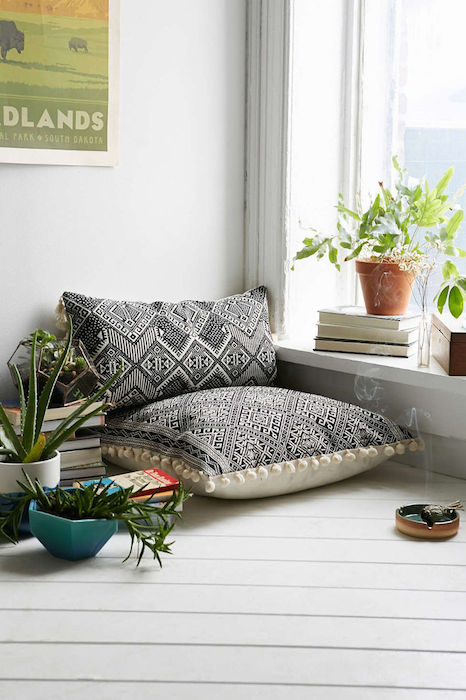 By Jessica Thiefels. Jessica Thiefels has been writing for more than 10 years and is currently a fulltime blogger. She is also an ACE Certified Personal Trainer, NASM Certified Fitness Nutrition specialist, and part-time yogi. Follow her on Twitter, Facebook and Instagram for health articles, new workouts and more.