Find out which must-have gifts are on YogaToday stylist Olivia Leachman's curated list!
The holidays are approaching and with that comes racing thoughts about what gifts to buy. It's never easy finding the perfect present or stocking stuffer, and this holiday season is different, too. Many of us are working from home, eating in more, and therefore not dressing up and wearing little to no makeup.
So, we've gathered the 10 best holiday gifts to enhance your (special someone's) self-care ritual while they are spending more time at home––from energizing teas to chic athleisure wear. No matter if they are lounging on the couch, headed to the grocery store, or off to grab coffee, these dreamy stocking stuffers & thoughtful gifts will help the yogi on your list feel and look their best.  
Alpyn Beauty
Wildcrafted skincare from Jackson Hole, WY. Each product transports you to the mountains while hydrating and nourishing every skin cell. Fall asleep in Alpyn Beauty's Calming Midnight Mask with Melatonin and Wild Dandelion and wake up with glowing skin; free from any impurities.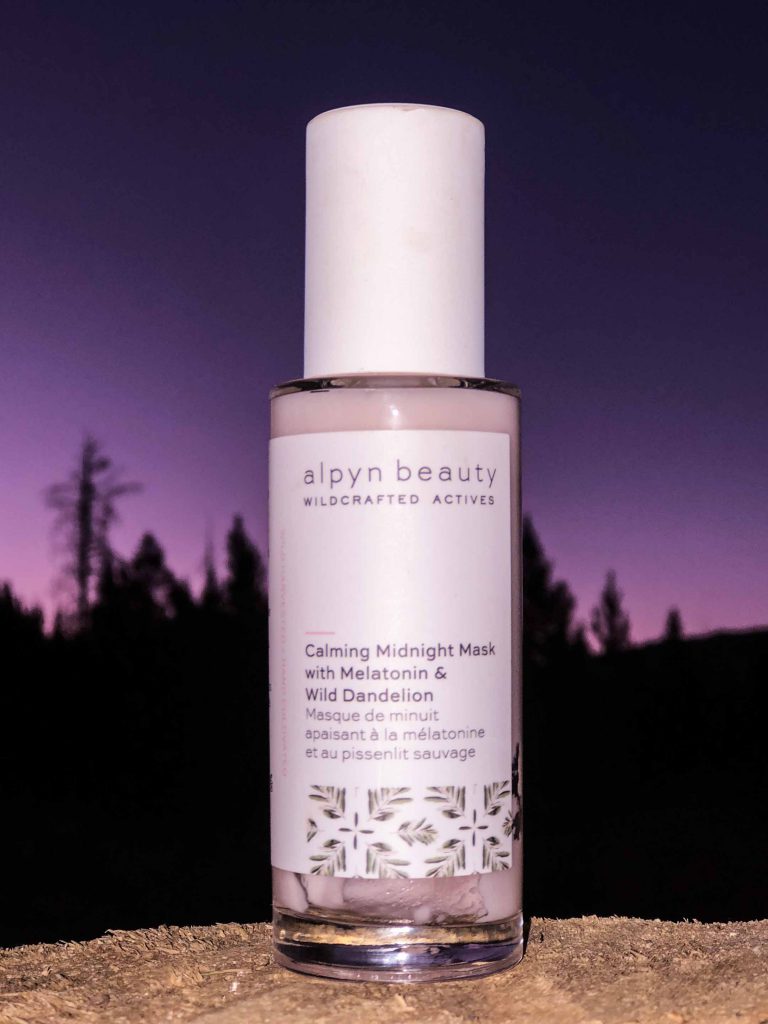 Calming Midnight Mask with Melatonin and Wild Dandelion, $68
ENAVANT Active
Activewear that is so comfortable and soft it feels like you're wearing nothing. The "Pretty in Pink Bundle" gives you a feminine yet sporty look. Slip it on for a workout, keep it on throughout the day, even in the evening for date night (it's that chic)!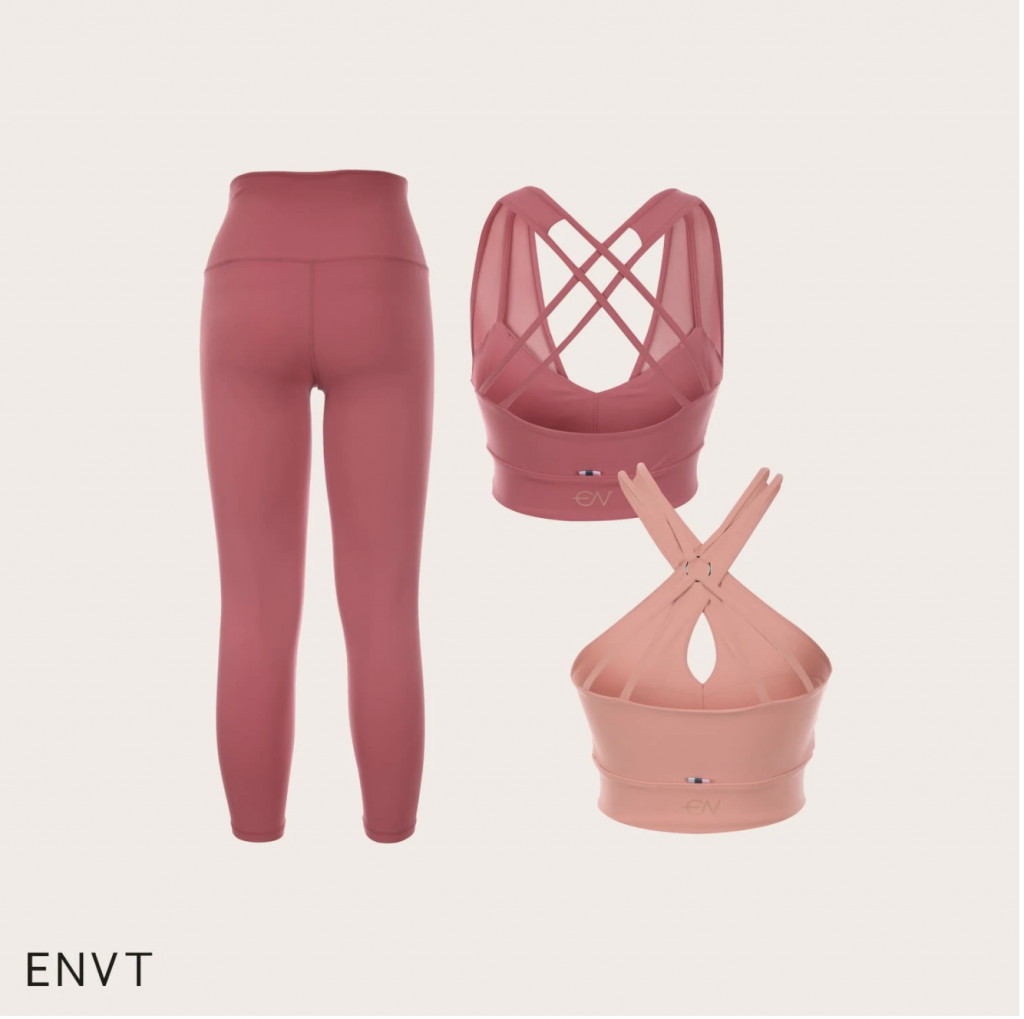 Pretty in Pink Enavant Active Bundle , $212
Hugger Mugger
Time to get rid of the heavy, bulky, yoga mat and try Hugger Mugger's Para Rubber Yoga Mat with subtle patterns and colors resembling crystals and rocks. It's natural, sustainable, and renewable, with enough thickness for cushion and easy to throw in a suitcase or tote when you're on the go. One of the best gifts for a beginner yogi, too!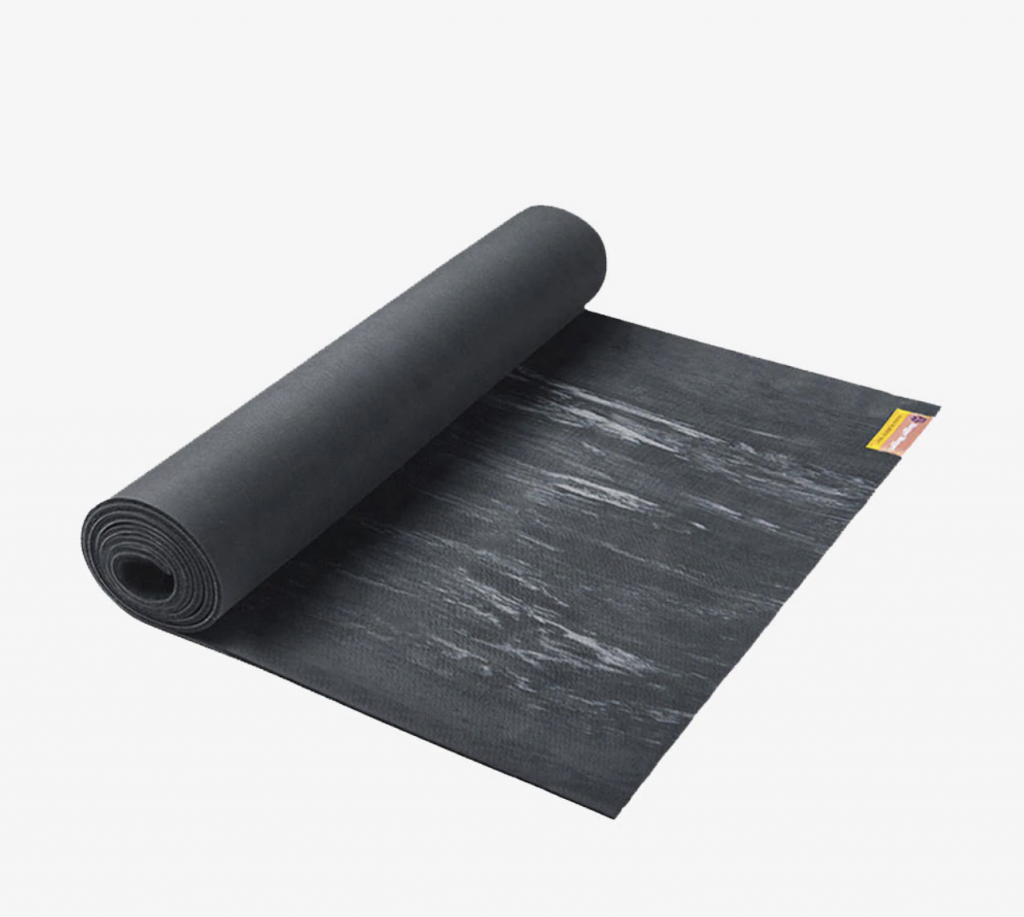 Para Rubber Yoga Mat, $94.95
Ghost Flower Activewear
The beautiful colors and designs evoke the seasons and energies of Chinese elements. Many of the styles feature the Ghost Flower logo on key acupressure points so you can practice acupressure on yourself without professional guidance. The Aspire Leggings and Metal Amethyst Bra bring out Metal elements, which help you to stay focused, disciplined, and pure.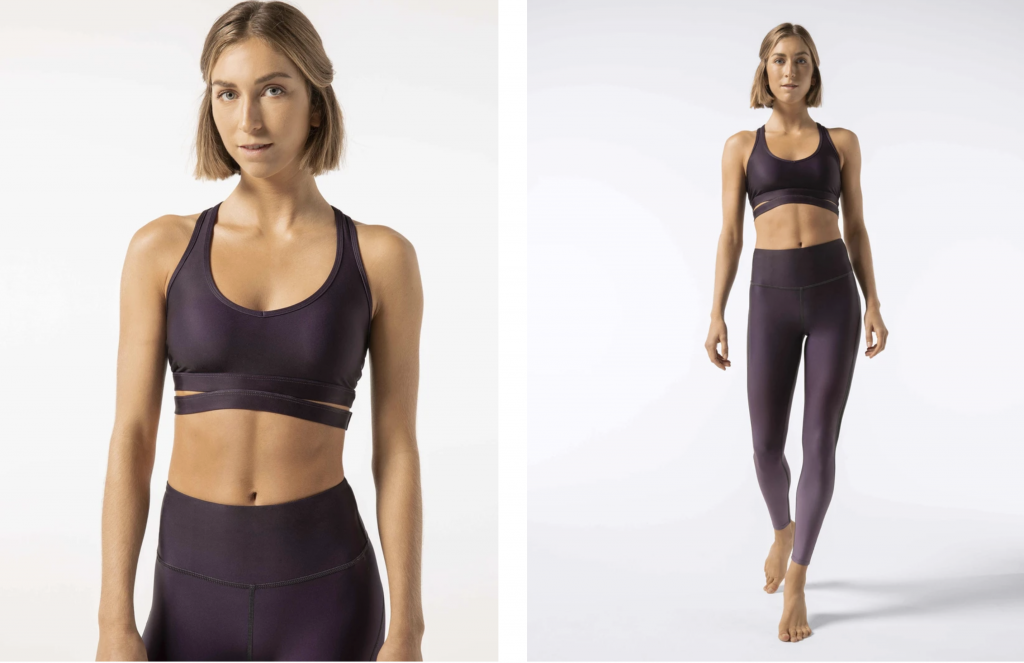 The Aspire Leggings and Metal Amethyst Bra (Legging, $115), (Bra, $65)
Yeti
Yeti's Insulated matte textured tumbler that makes you feel even more hip while you sip on your cold iced coffee or hot matcha tea all day long. The perfect go-to for smaller gifts on your list!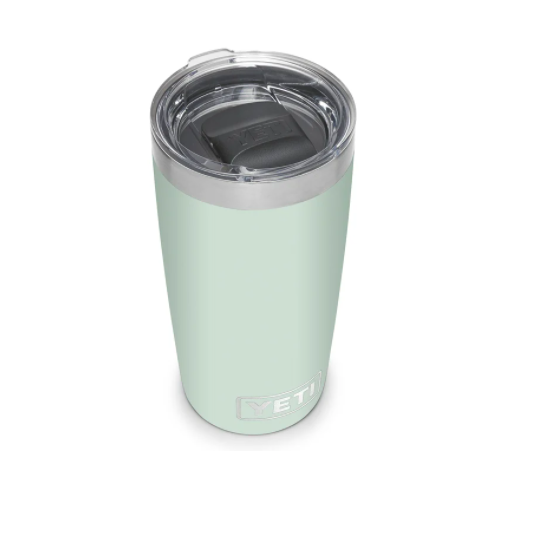 Rambler 20 Oz Tumbler With Magslider Lid, $29
Onzie
Whether you've hopped on the tie dye trend or not, the Onzie Mudra Set is the perfect balance of unique prints to add to your yoga attire.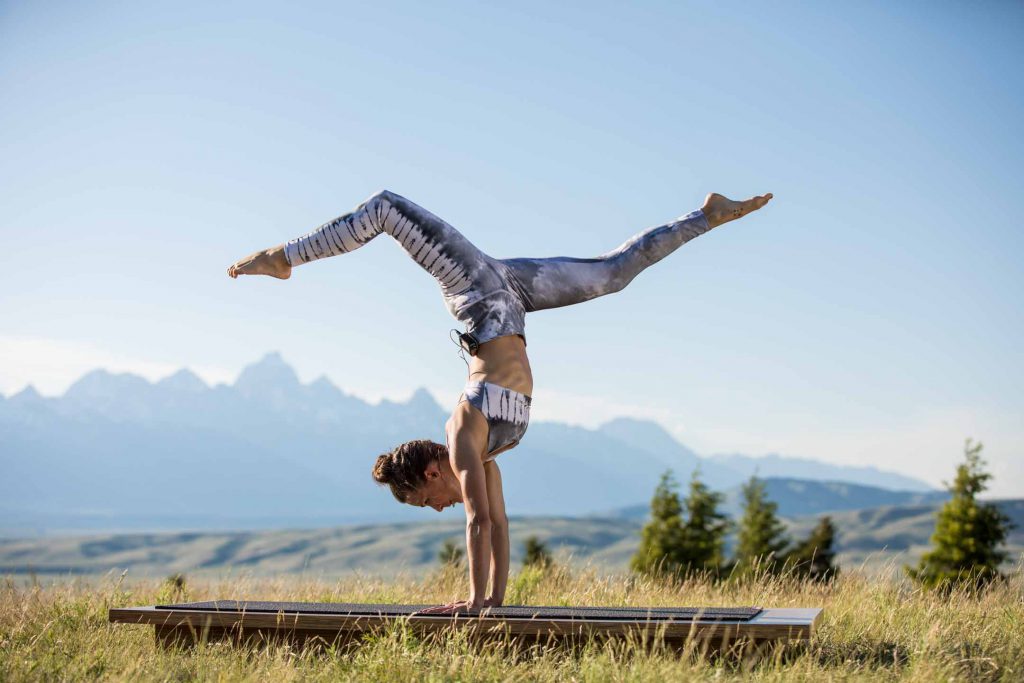 The Graphic Mudra Leggings and Graphic Mudra Bra (Legging, $39), (Bra, $65)
YogaToday
Our holiday gift guide wouldn't be complete without it! Gift the yogi on your list with a yearly subscription to YogaToday: online yoga, Pilates, and meditation classes he/she can practice at home.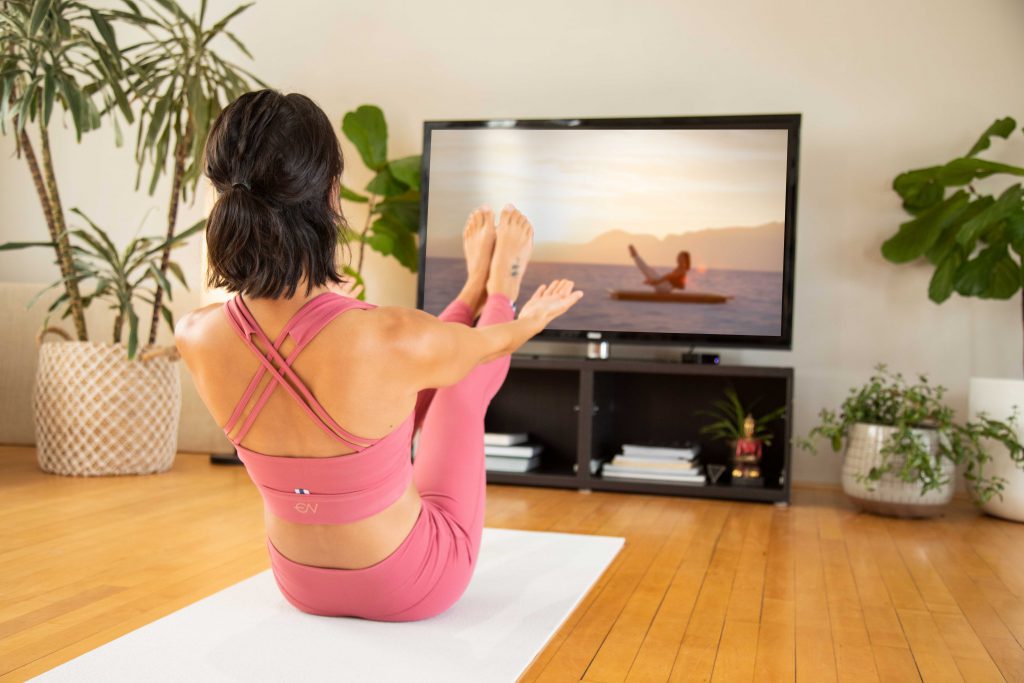 Yearly subscription to YogaToday $119 or $79 with holiday discount code GIVETHANKS , redeemable now thru 12/1/2020*
* Terms & Conditions Promotional rate valid for new or expired memberships. Promotional rate with 14-day free trial must be redeemed by 11:59 pm EST 12/01/20. Your payment method will be billed unless cancelled through your YogaToday.com "My Account" page before free trial ends.
Kavala Collective
According to a study mentioned in Mind Body Green, "flowers boost the mood and well-being of people of any age, often for days." The Kavala Collective Flower Power Coral Tawaiis Crop is the perfect mood booster. Paired with the Pink Lemonade Biker Short, this set can bring the warm and happy feeling of summer into your workout throughout the colder months.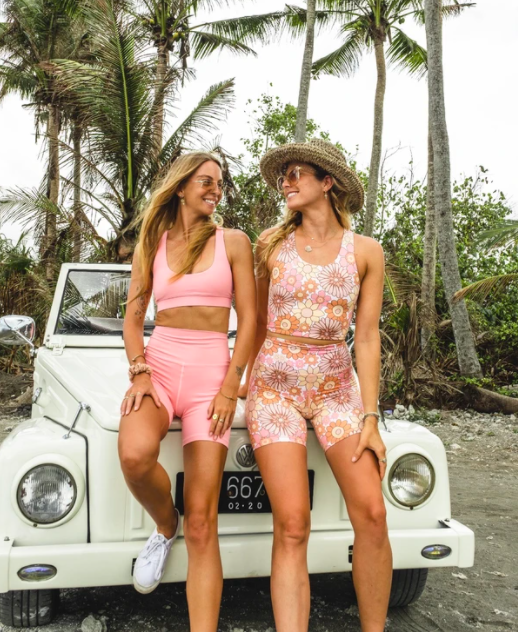 The Flower Power Coral Tawaiis Crop and The Pink Lemonade Biker Short (Crop Top, $39), (Biker Short, $68)
RASA Tea
Adaptogen coffee alternative for those who want the feeling of caffeine without any jitters and headaches. Adaptogens are known to help the body resist stressors physically and mentally. The 8oz "Bold Energy Tonic" tastes like a mixture of cacao and subtle camomile, giving you the perfect balance of energy and calm. Plus, it's the perfect size and price point for those smaller gifts on your list.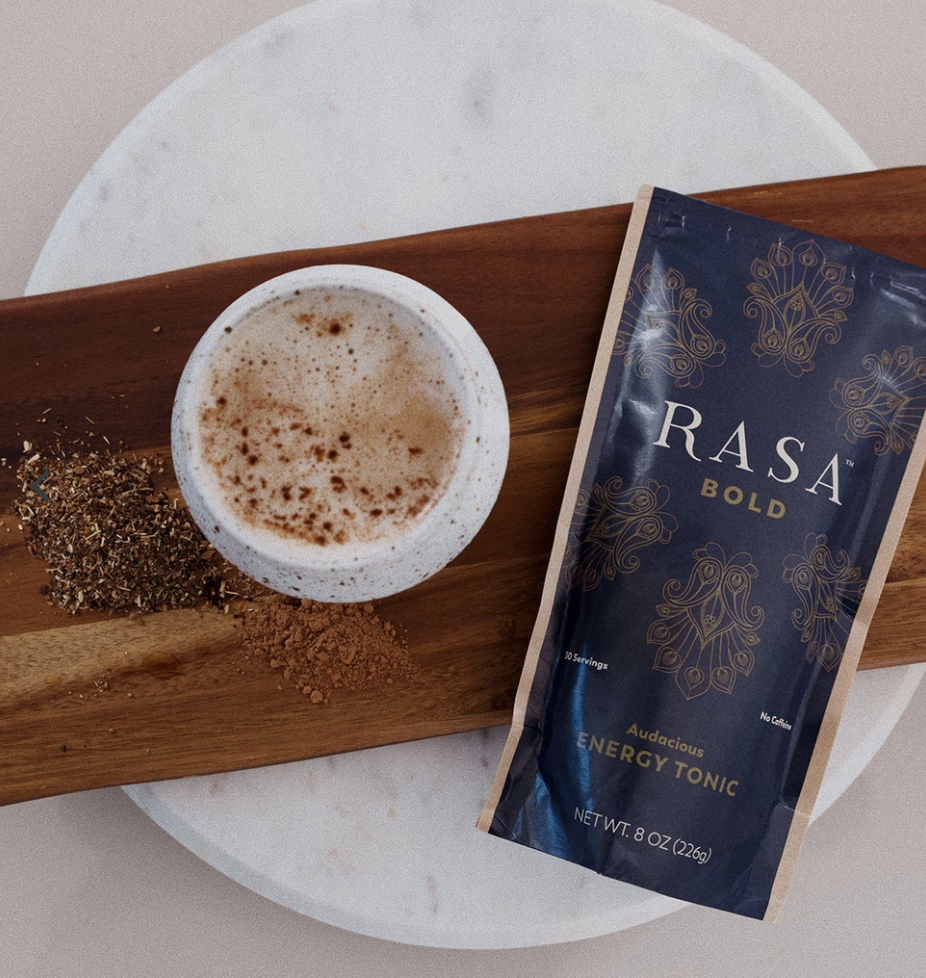 The Bold Energy Tonic, $38.40
MATE the Label
Mate the Label's line is sustainable, comfortable, and sophisticated. 100% Cotton, made ethically in Los Angeles California, The Fleece Front Seam Jogger in Bone is the perfect sweat to wear for any errand, while reading a book by the fire, watching a holiday movie with friends, baking cookies, and practicing yoga or pilates.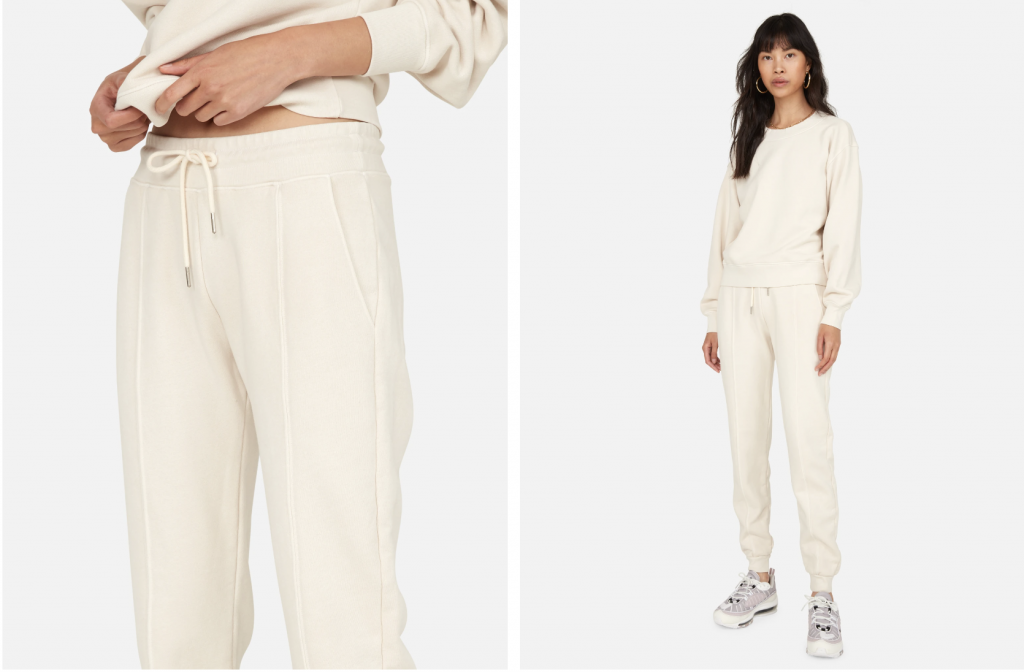 The Fleece Front Seam Jogger, $128